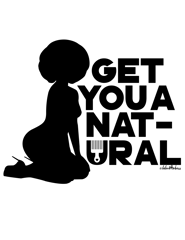 Boss Bio
BIOGRAPHY
LALove The"Boss", is the true definition of a Great Triple Threat and More. From her Outrageous Style down to her bold relateable Lyrics, Dance Moves, Modeling, Acting, and a Health and Fitness Motivator, makes it impossible for her to quit anytime soon! now 23 LALove is ready to take over the World and show other Young Women with hard work and dedication anything is possible. Lauryn Alease Williams, a.k.a., "LA Love the Boss", was born in Glen Burnie, Maryland and every since she could remember Entertaining is all she ever wanted to do. After exploring and experimenting with different forms of Music she developed her very own Style, Urban/Pop/Rap, Modern Day" Foxy Brown"
LA would like to inspire people through her Music and be the Voice of her Generation. LA reps her Brand by embrassing her Natural.
She has always worked out at a very young age, she believes in eating clean and making good food choices. LA recieves alot of emails and direct messages asking how does she keep her Body Fit and could she give any advice about what to eat and what type of exercises could she recommend. LA shares her Fitness routine and food choices with her Fans, keeping them highly engaged.
The Journey
LA Love the" Boss," started her Professional Journey in the Entertainment Business at the age of 13, she performed in many Youth Show Cases and Festivals in Maryland. LA was 14 when they flew to Burbank California to record new Music with Grammy Award Winning, Chuck Simone. After Completing the project LA and her Mom, Alease, who is her Manager, took off to Atlanta in 2010 with her new Music to persue her Dreams, this was an eye opener for the Both of them. While in Atlanta she performed at many Venues, Clubs and Festivals. Many Stylist and Fashion Industry people were really drawn to LA's look. She did some Modeling, Photo Shoots and enjoyed walking the Run Ways.
LA has worked with many Award Winning Producers in the ATL, Sed Keyz and Jazze Pha, 88 Fingaz, Kane Beats, Mike Snoddy and more. LA shot her first Video in Atlanta from her Mixed Tape "4U" and appeared in many other Artists Video's. LA and her Mom stayed in Atlanta for 1 and 1/2 years, and than went back to Maryland for a few Months, shot the Next Video, "Flying High", which received over 18,000 hits. After finishing the "Flying High" Project, they took off to New York to work more on developing and Mastering her Craft. While in New York LA and her Mom Produced a Radio Show called," Boss Love Radio", it was so much fun for the both of them, their bond became even stronger. The Show helped to bridge the gap of many Generations. New York was truly a fast forward learning experience about the Entertainment Industry, LA received so much love and support from New York. While in New York, LA worked with several Producers, Dance Choerographers and Shot a Video to her Single "Groupies N Haters", which got great reviews, at this time she was 17. LA is now back in Maryland and Promoting her Songs and Fitness Channel on Social Media, performing paid Shows, along with personal appearances up and down the Coast. Now 23 working on her New Music, Appeared in a Netflix Original Movie,The After Party
LA is ready to take over the World, Super Star!!!
"The Brand " LA Love ", Music, Fitness, TV, Modeling, Merchandise and Endorsement
Go to Website For All Current Photos, News, Music, Events...

IG: @lalovetheboss
Snap Chat lalovetheboss
FB: LALovetheboss
Twitter: @lalovetheboss

Manager: Alease Garrett, aleasemanagement@gmail.com
Team Boss, the Brand; "(B)uilding (O)n (S)elf(S)uccess; Believe in Your Self, Sacrafice, Stay Positive and Invest in your Own Future.
The movement is growing stronger then ever. Stay connected with "LALove the" Boss" and all of her Social Media is a click away,